Lagnet
For almost two centuries, the 3 traditional Bordeaux varietals (Merlot, Cabernet Franc and Cabernet Sauvignon) grow in the Château Lagnet vineyard. They are planted contiguously on gently sloping hillsides and rounded hilltops, benefiting from full southern exposure and naturally irrigated soil. The rather dense clay terroir on an underlying layer of fossil-rich limestone is particularly favourable to the development of the Merlot grape, the predominant varietal of Lagnet.
The 29 hectares of vineyard flourish under our undivided attention. A model of the French national action plan for the reduction of pesticide use (Ecophyto) the vines are cared for sustainably using short pruning, grass covering, de-budding, de-leafing and green harvesting if necessary. Late mechanical harvesting with the most recent tools ensures top quality selection during harvest. Considerable restructuring of the vineyard was initiated in 2003 to obtain a planting density of 5000 stocks per hectare.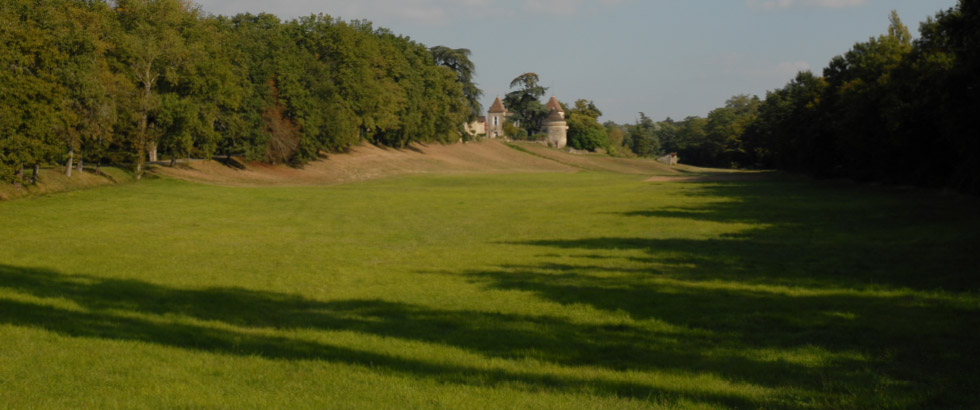 L'esprit

Réserve

Château Lagnet
L'esprit
AOC Bordeaux (rouge)
Assemblage
Merlot 85% Cabernet Sauvigno15%
Dégustation:
Lovely crimson robe with satin nuances. An enticing nose with fresh red cherry notes, as well as blackberry and wild strawberry. A round, crisp mouth with a slightly tannic finish giving way to immediate pleasure.
Conseils de service
Enjoy slightly chilled (16 to 18°C) with a few rosemary barbequed pork chops or some delicious cold cuts.
Potentiel de garde
2 to 3 years
Fiche technique

LGT_esprit_en.pdf

Château Lagnet
Réserve
AOC Bordeaux Supérieur
Assemblage
Merlot 80% Cabernet Sauvignon 20%
Dégustation:
Garnet robe with crimson highlights. A nose that blends mocha and crushed red fruit. An enticing mouth that opens up to generously tasty tannins. Chocolate and toasted notes marry with candied cherries and vanilla flavours
Conseils de service
Enjoy slightly chilled (16 to 18°C) with a mustard grilled pork filet mignon or with pepper tournedos.
Potentiel de garde
3 to 5 years
Fiche technique

LGT_reserve_en.pdf