Roques Mauriac
The Château Roques Mauriac vineyard grows in very favourable conditions: high density planting (4000 to 5000 stocks per hectare) on one of the highest plateaus of l'Entre-Deux-Mers. The soil is made up of excellent quality, very pure clay on a flush underlying layer of maritime limestone. A geological makeup made renowned by a prestigious neighbour- the Saint-Emilion plateau.
This unique terroir heavily influenced the choice of varietal planting, with a rather atypical predominance given to Cabernet Franc (48% of the vineyard in red), a reputedly difficult varietal but capable of producing infinitely elegant wines.
The 45 hectares of vineyard flourish under our undivided attention. A model of the French national action plan for the reduction of pesticide use (Ecophyto) the vines are cared for sustainably using short pruning, grass covering, de-budding, de-leafing and green harvesting if necessary. Late mechanical harvesting with the most recent tools ensures top quality selection during harvest.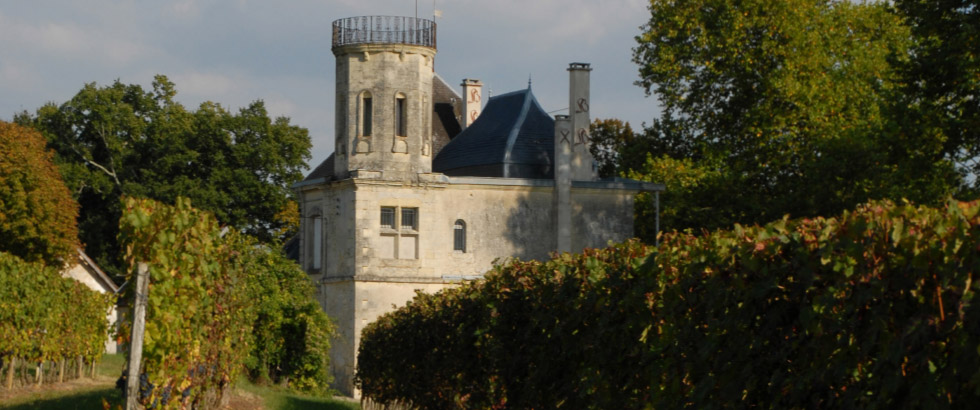 Damnation

Grand Vin

Cuvée Hélène

Classic

Classic blanc

Classic rosé

L'avant goût